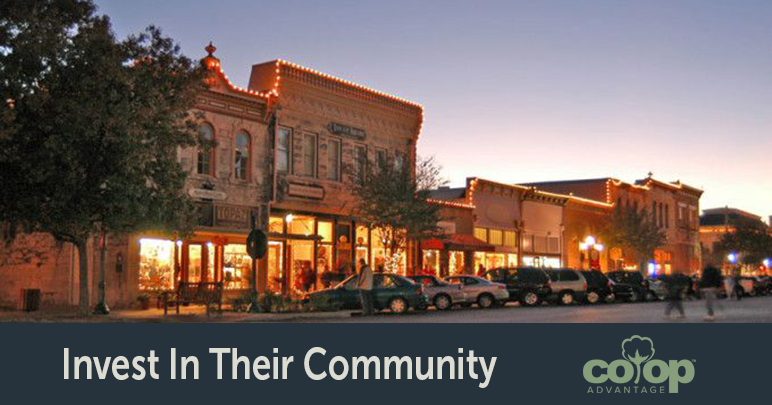 As we take a look at the seventh co-op principle, concern for community is high-priority for grower-owners. From supporting their grower-owners to local schools, cooperatives work tirelessly to better their communities.
Support is defined as the act of bearing all or part of the weight of giving, and in agriculture it's what makes everything come together. In their contribution, whether with time or monetarily, cooperatives give back to their communities and their communities give to them. In doing so, the testament of "strength in numbers" is proven.
The seventh principle is rooted deep in rural communities. But wherever agriculture is found, strength and support for the community are present too. The land of cotton and cooperatives harbors individuals keen on keeping each other afloat in good times and in bad.
Within our region alone, cooperatives support their local sports programs, stock shows, fire departments, youth sports camps, booster clubs, chambers of commerce, churches, economic development boards, scholarship funds, city labor assistance; and the list goes on.
Support comes in many forms – monetarily and voluntarily. Co-ops invest in every arena, and grower-owners attest to the benefits received as much more than the time or money that is put in.
Cooperative gins are no exception to living and breathing this principle as each is made up of individuals who care about their community and its success. Pure and simple: From every level of the supply chain – cooperatives are more than willing to give back.
Concern for community is not only a guiding cooperative principle, it is a key aspect of the foundation of the cotton industry. When one community is supported by its members, that support then can be transferred to other communities across the state and nation.
It's The Co-op Advantage® that proves, "United we stand, divided we fall."