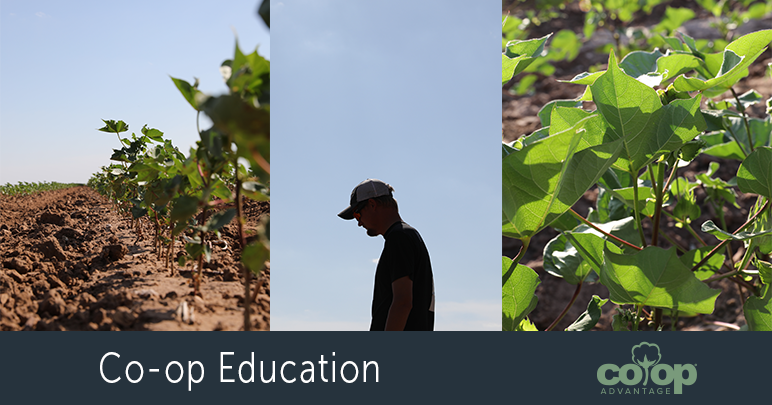 In an ongoing effort to work for growers-owners through education and advocacy, the Texas and Oklahoma Agricultural Co-op Councils lead the charge.
"Both OACC and TACC recognize that it is knowledge that provides the solid foundation upon which success is built," said Tommy Engelke, TACC Executive Vice President.
TACC was created in 1934 to serve as a collective voice, catalyst and clearinghouse on all co-op activities in the state. Similarly, OACC was established in 1973 to enhance the understanding of cooperatives and advance their development.
Both councils are voluntary, industry associations created by cooperatives to represent them in one common voice across their respective states. Each is owned by its member-cooperatives throughout Texas and Oklahoma by virtue of paying dues for their existence. The respective organizations work to ensure those inside and outside the cooperative system understand its benefits and advantages, in addition to helping preserve the longevity of the agricultural industry.
Both councils conduct co-op director development programs, leadership conferences, joint cooperative meetings and numerous other specially-designed meetings to assist in continued education in the cooperative business model.
Each legislative session, TACC and OACC monitor thousands of bills and serve not only as a watchdog on regulatory initiatives, but also represent co-ops on multiple governmental task forces and actively participate in both the election and campaign processes.
"There's simply no better advocate for agriculture than the co-op system," Engelke said. "And we're here to advocate at the state level for that proven business model."
At the grower level, TACC's Academy in Cooperative Excellence, or A.C.E., works to connect the dots with the newer generation of farm and families and co-op leaders by introducing them to alternative business structures, with a special emphasis on the co-op business model.
As reliable information is vital to grower-owners in today's agriculture, both councils also provide their members with up-to-date agricultural news through newsletters, special mailings, informational meetings and emails just to name a few.
The agricultural industry is ever-changing, and that is why education about co-ops is integral not only for the added value to grower-owners, but for the power of knowledge across the supply chain.
That is The Co-op Advantage®️.